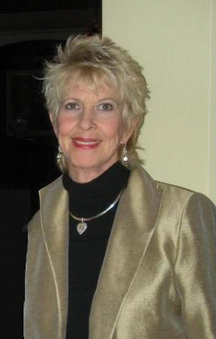 A native Floridian, Emily James has received recognition of her talent through numerous awards and honors. She was selected as the official artist of the Masters golf tournament held in Augusta each Spring.
Emily is the only artist in the United States selected by the top three fine art publishers, and two of her images have been among the top 50 selling prints worldwide. She has exhibited at the High Museum in Atlanta and was selected as an Outstanding American Woman in the Arts. Emily is a signature member of the Florida Watercolor Society, accepted into Watercolor U.S.A., and featured in the book, The Best of Watercolor.
With her acrylics and oils on canvas, Emily has received numerous Best-in-Show ribbons and has had many one-woman shows, one of which sold out before it officially opened. Known for her versatility in both subject and style, she enjoys painting landscapes, seascapes, abstracts, and portraits. Emily specializes in creating custom artwork with the feeling, colors, and subject the owner will enjoy viewing.
She was recently asked to join the Dean of Art's Advisory Board from her alma mater, Florida State University, with the Dean commenting, she is a "visual artist who continues to make art with passion and dedication."
From her earliest childhood memory of looking for more paper on which to draw, she continues to paint daily in her studio overlooking 5th Avenue in Naples, Florida.
This past February, the Garden of Hope and Courage was lucky to have Emily paint a very special painting of the Garden. The painting was auctioned at the Garden's Little Black Dress Garden Party Fundraiser. Prints of the piece have been reproduced in a limited number and are now for sale.
It is available in 3 sizes:
12×12 ~ $125 giclee' canvas print rolled (tube), $165 giclee' canvas print stretched
24×24 ~ $295 giclee' canvas print rolled (tube), $335 giclee canvas print stretched
36×36 ~ $495 giclee' canvas print (tube), $555 giclee' canvas print stretched
*Please note, local delivery of these prints is included in this price if out of state shipping is required this expense will be added. For out of state shipping, it will be less to ship a rolled canvas.
For more information or to place your order, please email [email protected] or call the Garden office at 239.434.6697.
100% of the proceeds of these prints will directly benefit the Garden of Hope and Courage Maintenance Endowment.